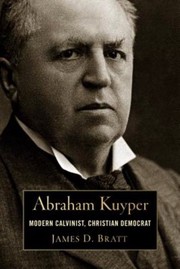 Abraham Kuyper: Modern Calvinist, Christian Democrat, by James D. Bratt, Library of Religious Biography (Eerdmans, 2013).
The book is dedicated to George Marsden and Ronald Wells. Mark Noll writes the foreword (and is an editor of the series, along with Nathan Hatch and Allen Guelzo). Former Covenant professor and alumnus Anthony Bradley writes a commendation, as do Marsden, Mouw, and Wolterstorff. Bradley observes that this is "the definitive biography" and "will become a classic."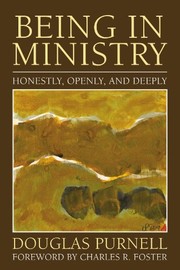 Being in Ministry: Honestly, Openly, and Deeply, by Douglas Purnell (Wipf & Stock, 2010).
The author is a minister in Sydney of a Uniting Church in Australia congregation. The book is a personal reflection on reclaiming his call to ministry after losing a position at a seminary and the transition to pastoral ministry that followed. Charles R. Foster of Emory University says in the foreward that Purnell invites the reader "into the rediscovery and revitalization of his calling to ministry through the disciplined and robust exercise of its central practices."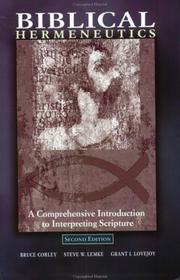 Biblical Hermeneutics: A Comprehensive Introduction to Interpreting Scripture edited by Bruce Corley, Steve W. Lemke, and Grant I. Lovejoy (Broadman & Homan, 2002, 2nd Edition).
The book is divided up into five sections: Part One: How to Study the Bible, Part Two: Biblical Hermeneutics in History, Part Three: The Authority, Inspiration, and Language of Scripture, Part Four: The Genres of Scripture, and Part Five: From Exegesis to Proclamation.  Noted contributors include Millard J. Erikson and Calvin Miller.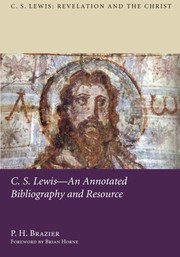 C. S. Lewis: An Annotated Bibliography and Resource, by P. H. Brazier (Pickwick Publications, 2012).
This is the first in a three-part series of volumes titled C. S. Lewis: Revelation and the Christ. Brazier is a scholar in London who edited two of the late Colin Gunton's works and himself wrote Barth and Dostoevsky: A Study of the Influence of […] Dostoevsky on […] Barth, 1915-1922. One of the most valuable parts of this book is the "Glossary" (pp. 139-66) which has not brief but substantial explanations of terms and background "to Lewis's understanding of revelation and the Christ." A section listing "Web Resources" (pp. 125-37) is well categorized, as are the chapters listing writings by and about Lewis. The first chapter has substantial scholarly discussion of Lewis's Christology and related matters. Several indexes grace the volume as well.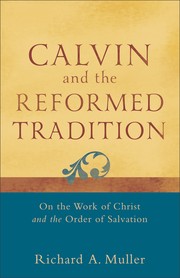 Calvin and the Reformed Tradition: On the Work of Christ and the Order of Salvation, by Richard A. Muller (Baker Academic, 2012).
Praise by scholars at Yale, University of Chicago, Fuller, Westminster [PA], and Western Seminary [MI] fill the back cover. For example, Carl Trueman notes that the author "has been the key player in the extensive revision of how the theology of Calvin and his contemporaries is understood to relate to that of the later Reformed tradition. Wide-ranging in scope, penetrating in argument, and breathtaking in scholarship, these essays are representative of Muller at his very best." A glance at the conclusions of the chapter titled "Was Calvin a Calvinist?" yielded this:
There is, then, a high degree of irony as well as anachronism in these attempts to pit Calvin against a so-called rigid orthodoxy—largely on the basis of the failure of the orthodoxy rigidly to reproduce Calvin's theology and largely driven by doctrinal criteria and even doctrinal slogans originating in the nineteenth and twentieth centuries.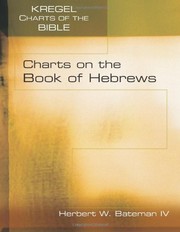 Charts on the Book of Hebrews, by Herbert W. Bateman IV (Kregel Academic, 2012).
David Alan Black says: "Anyone willing to dig into the treasures of this book of charts will not be disappointed." Wheaton's Jon Laansma says the book distills and organizes "an astonishing variety of perspectives, problems, and data into charts that provide almost immediate visual access to a wide range of issues and problems that must be faced by all interpreters of Hebrews."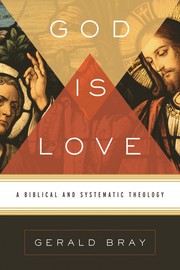 God is Love: A Biblical and Systematic Theology, by Gerald Bray (Crossway, 2012).
Covenant College's Kelly Kapic, Professor of Theological Studies, says:
Soaked in the depth and breadth of the Christian tradition, Gerald Bray brings a rich wisdom to his exceedingly accessible Systematic Theology.  Freshly organizing his approach around love, Bray does not fall into cheap sentimentality, but instead carefully teases out the drama and story of divine love and how it should inform our understanding of countless areas of theology and life. Students and laity in particular will find this volume immensely helpful, and I heartily recommend it to all!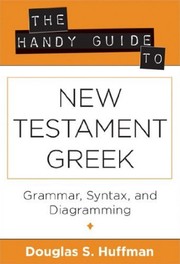 The Handy Guide to New Testament Greek: Grammar, Syntax, and Diagramming, by Douglas S. Huffman (Kregel Academic, 2012).
Among accolades is Thomas Schreiner's: "a wonderfully practical and accessible handbook for students who desire to take the next step beyond elementary Greek. I recommend it with enthusiasm." Many excellent charts and such are included, but they could be improved by using more distinct colors instead of only various shades of orange.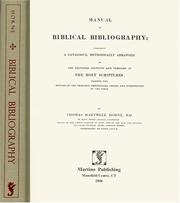 Manual of Biblical Bibliography, by Thomas Hartwell Horne (London: Cadell, Strand, 1839; reprinted, Mansfield Centre, CT: Martino Publishing, 2006).
It is always great to see a tool like this reprinted, because the content is not available in more recent volumes. In Horne's purview are pre-1839 Bible versions and works by biblical "philologers," critics, and interpreters.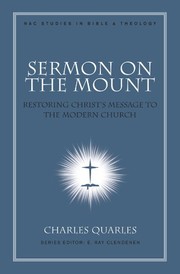 Sermon on the Mount: Restoring Christ's Message to the Modern Church, by Charles Quarles, NAC Studies in Bible & Theology (B&H Academic, 2011).
Craig Blomberg says: "A thorough, up-to-date, exegetically persuasive treatment that also reflects on all the major practical issues that ministers and church leaders face." By a quick estimate there appear to be up toward a thousand footnotes. Name, subject, and Scripture indexes are given.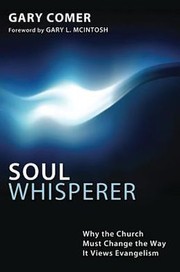 Soul Whisperer: Why the Church Must Change the Way It Views Evangelism, by Gary Comer (Resource Publications, an imprint of Wipf & Stock, 2013).
The aim is to change from "telling" to Jesus' approach, which was not static but involved understanding the non-believer's unique starting-point which thereby determines a distinct path of spiritual influence and faith-formation.